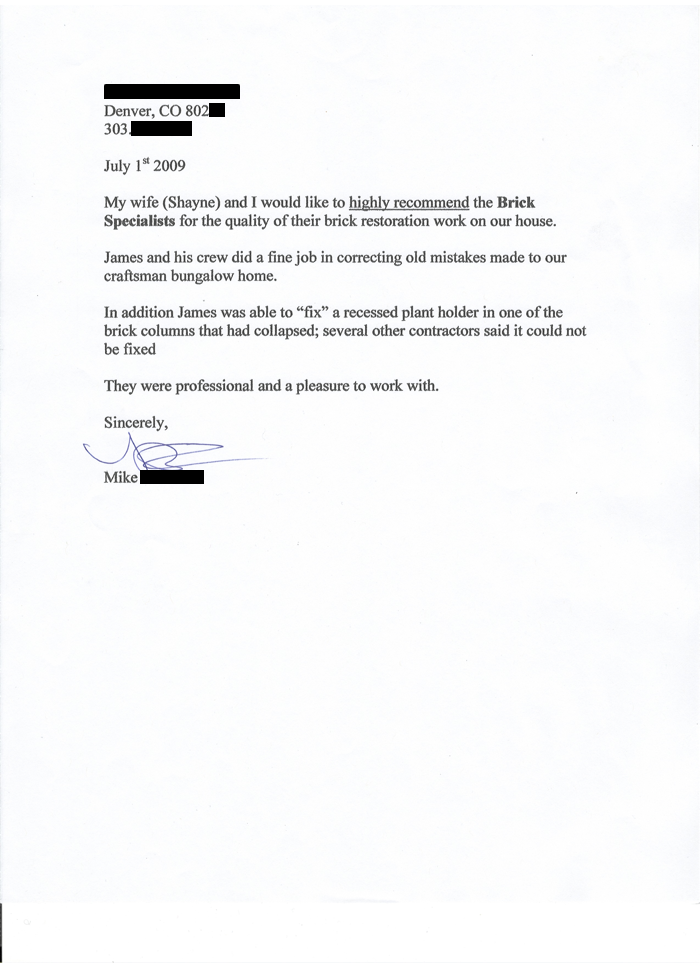 Click to view enlarged copy
July 2009
My wife (Shayne) and I would like to highly recommend the Brick Specialists for the quality of their brick restoration work on our house.
James and his crew did a fine job in correcting old mistakes made to our craftsman bungalow home.
In addition James was able to "fix" a recessed plant holder in one of the brick columns that had collapsed; several other contractors said it could not be fixed.
They were professional and a pleasure to work with.
Sincerely, Mike M. of Denver, Colorado (Congress Park)